Care for your KIT!
Here are some basic guidelines for taking care of your activewear so you can prolong your favourite pair of leggings for years to come.
General Care
Gentle, cold machine wash using a mild detergent
Some colours are not colourfast (so pre-wash with one tablespoon of salt before use. The chloride in salt keeps your clothes bright for a longer time. Win!)
Do not leave wet. Do not soak. Do not tumble dry. Do not dry clean. Do not bleach
Wash your garments inside out to preserve colour and to prevent damage from zips and velcro which may be on the garment or from other garments
Line dry in shade without delay. Do not dry in direct sunlight
Do not use fabric softener as this inhibits the wicking capabilities in technical fabrics
All garments have been pre-shrunk (they may shrink a maximum of 2% further)
Unfasten any buttons before washing
Remove removable padding before washing to preserve the life of your bra cups. You can gently handwash them separately
Wash in a garment bag where possible
Size Guide
Here's our comprehensive size guide. If you are still in doubt please have a live chat with us at the bottom of this screen or you can also reach us at hello@kitted.sg.
If after purchasing your activewear and you are not happy with the fit we will gladly make an exchange with you! After all we want you to be suitably KITTED while you take on the next big yoga or sweat challenge!
Hello!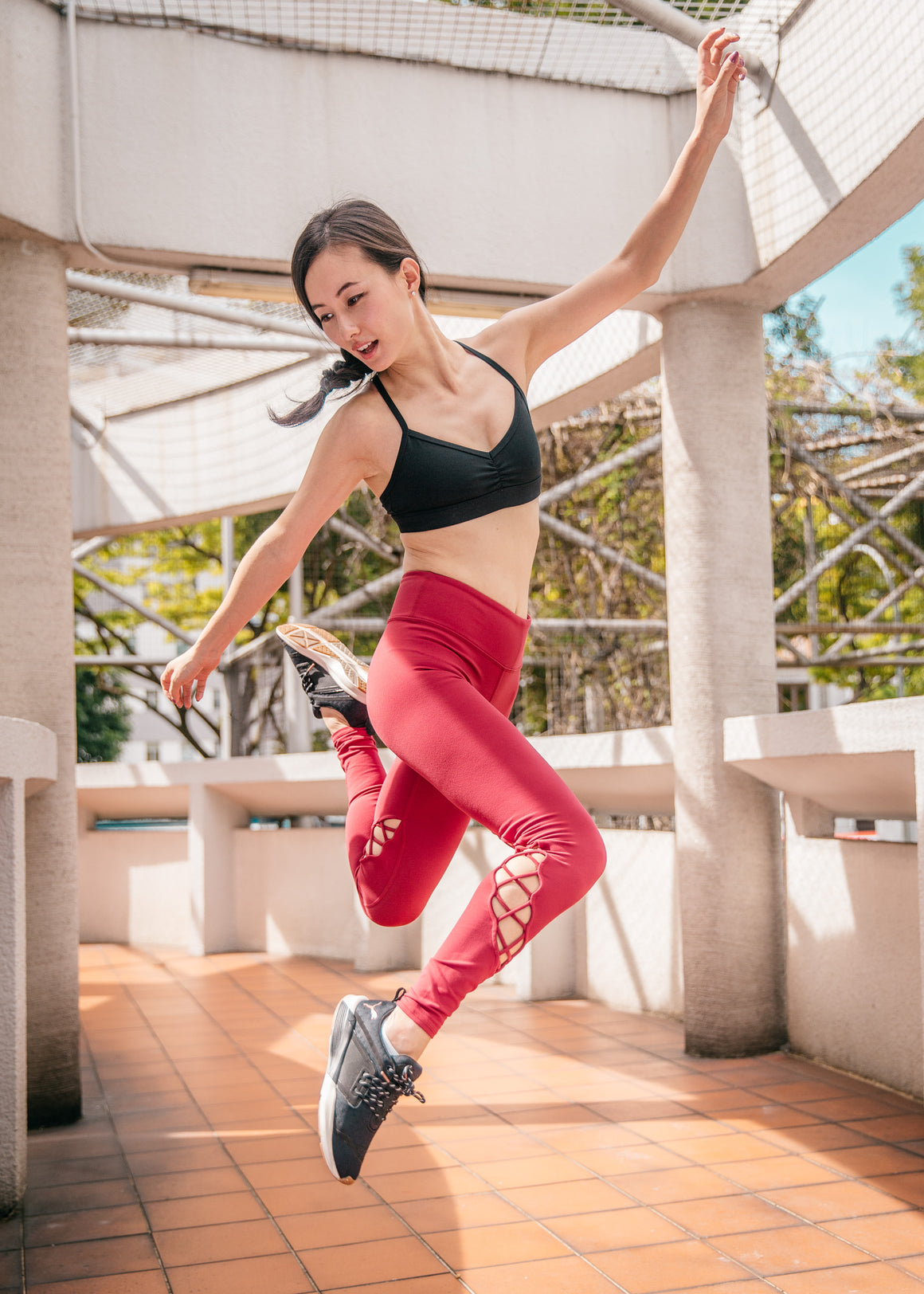 Hey you,
Thanks for dropping in. Keep up with us for the latest arrivals and juicy promotions!
Happy Shopping!
xoxo