A Special Bond
A bond is formed between a student and a teacher. For practitioners of yoga this bond between a teacher and a student is created through the discovery of oneself: where the student discovers and is inspired, the teacher learns again.
The student becomes the teacher: Adriana who is undergoing teacher training applies  her new knowledge with Siow Fen, the owner of Yoga Inc, who is also a friend and teacher. The teacher trainer journey is not easy and it is pretty intensive when one has to also juggle multiple training sessions with the demands of work and creating a new routine around your old life. Commitment is one of the qualities a budding yogi needs to become a teacher.
Spreading the light. Be the light.
From arriving as a customer and now on this path to become a teacher, Adriana's journey is coming full circle. We look forward to her teaching her first class and wish her all the best.
Photography by the talented Percival John.
Leave a comment
---
Also in KITTED Active Magazine
Size Guide
Here's our comprehensive size guide. If you are still in doubt please have a live chat with us at the bottom of this screen or you can also reach us at hello@kitted.sg.
If after purchasing your activewear and you are not happy with the fit we will gladly make an exchange with you! After all we want you to be suitably KITTED while you take on the next big yoga or sweat challenge!
Hello!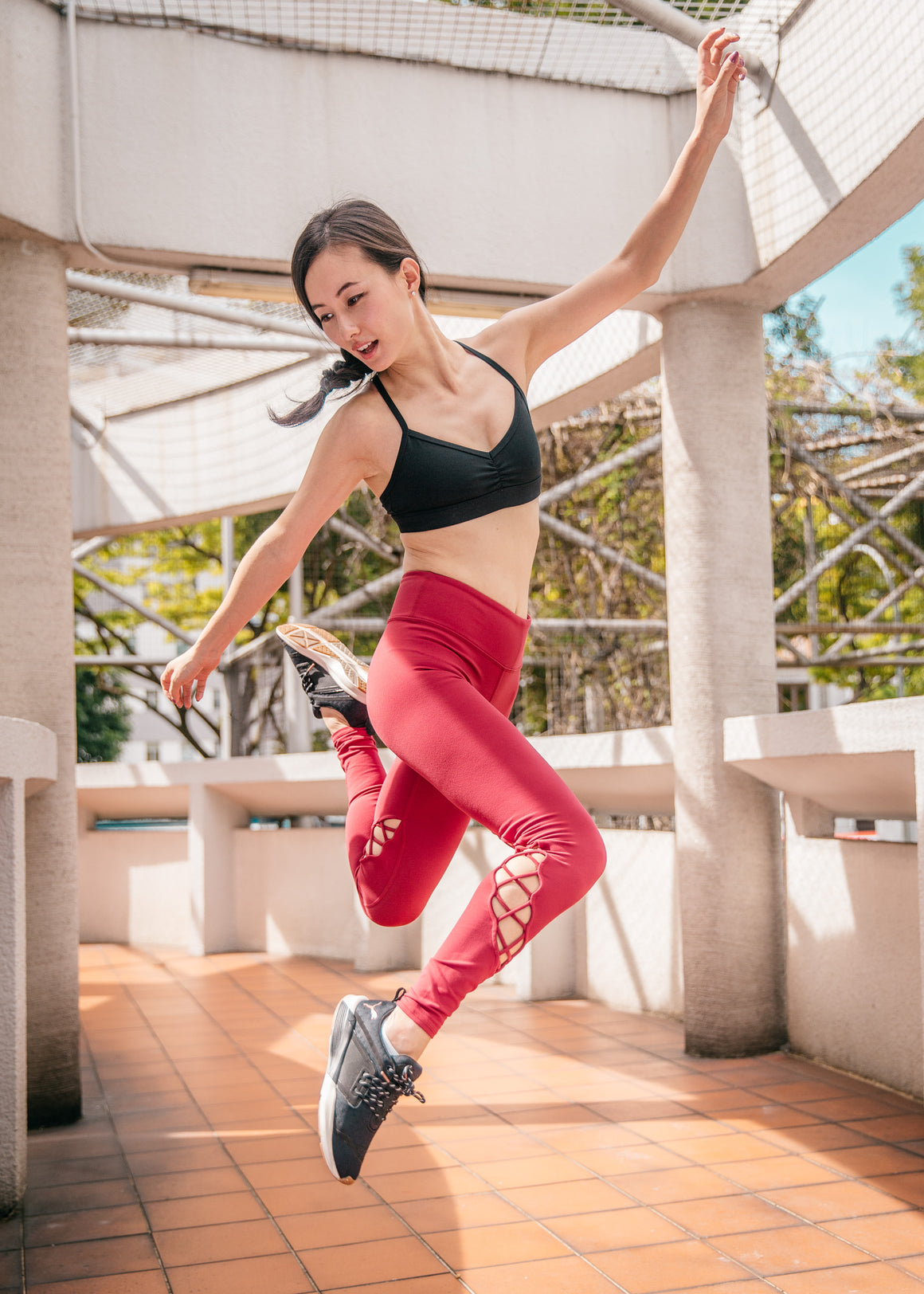 Hey you,
Thanks for dropping in. Keep up with us for the latest arrivals and juicy promotions!
Happy Shopping!
xoxo